1:1 Transformerming Session
Quantum Leap 
– an empowering 1:1 session for women who are ready to step into the next level of personal power!
Many of us have big dreams – and for a reason! Our dreams and desires are our guiding stars.

But if they seem too big or too incoherent, it can be difficult to know our next aligned step(s).

 

Maybe you're so overwhelmed that you are incapable of taking action. Instead you have a constant guilt because you're not acting according to your feelings and dreams! 

Maybe you force your dreams too much and therefore act out of balance. Your life goals aren't really working out and you don´t feel that your choices are taking you in the direction you are dreaming of…

I see you and I know the feeling of having an inner dream and vision longing to make an impact on the world.
What if you could have support in times with lack of clarity?
What if you could feel safe, even when life wants to teach you big lessons in order for you to unfold your contribution to the world?
What if I could help you see your own full potential and manifest your life from that vibe?
What if I could support you in leading yourself with power, passion and joy, even when you feel pain, doubt and insecurity?
I am here to tell you that you don't have to do it alone and without support. 

The first step in creating the life of your dreams is to get clarity on what you really want, in order for you to take meaningful steps toward your goals and desires. In such a way you feel empowered and free, because you lead with personal power…

Book your Quantum Leap here!

(Sessions in Danish and English)
Julie Börger
Intuitiv Empowerment Coach + Mentor

The biggest advantage of working with Lotte is that I have gained greater love and confidence in myself, as well as that I have gained a more meaningful everyday life.

Lotte has an absolutely fantastic presence, and an incredible ability to quickly spot where you are limiting yourself from living the life you dream of. This means that I have taken quantum leaps in my self-development every time I have spoken to her. She has so many tools in her backpack, which she happily shares and which create good results for me in my everyday life.

Furthermore, it has already contributed to a far greater goal-setting, as well as the belief that I can achieve the things I set my mind to. I have been given tools that I will be able to use for the rest of my life – regardless of the situation I find myself in.

Basically, I have become aware of no longer compromising with myself, which has already increased my joy and quality of life.
Personal power is a feeling, a vibe, a way of entering the world. 
It is all about trust, commitment and self worth.

You are already powerful and most of the time you lead from that feeling and inner knowing.  

That's why people get drawn to your power and want a "piece of you", so much that they sometimes leave you with all their problems. 

Often it's a good match because you love to solve puzzles of unsolved problems, but sometimes you forget to say "no" and the burden gets too big and overwhelming. 

The feeling of personal power has vanished and your glow has faded. 

 

Most successful women learn to conquer the world by using unbalanced masculine energetics, and get results by taking too much responsibility leading to force, control and manipulation to attain personal agendas. 

 

When we force, we lack personal power! 

 

The truth is, that even though your success is already manifested in your life, you are still longing to balance the maskuline and feminie energetics to shine like the diamond you are. 

And you long to become a woman who:
carries yourself with personal power and integrity.
leads yourself with clear boundaries, because you know it's the gateway to your happiness, joy and freedom.
knows that your contribution to the world is bigger than yourself and therefore leaves all the littleness behind.
knows that you are the creator of abundance in all life areas and the gateways are to allow yourself to unfold your full potential!
I see you, dear powerful woman and I would love to help you balance the masculine and feminine energetics and use this next level of personal power, to create a life with even more passion, connection and meaning.
"As a mentor I see your full potential, so you can become a match to the frequency of your next quantum leap"
1:1 Transformerming Session
How I help you shine! 
A session is always tailored 100% to your level, focus and desire!

I always adjust the session to give you the best possible outcome, looking at your highest potential. My zone of genius is to see where you self sabotage by not taking 100% responsibility for your own personal power and therefore dim your greatness.


Which always is the root of the pain. 

 

I work on all levels at the same time; mind, body, emotions and energy.

I use powerful methods like clearing, clairvoyance, human design, mentoring and tapping combined with tools from psychology, emotions intelligence and shadow work, as well as my own personal experience with creating success as a leader both privately and in businesses. 

My focus is to teach you how to set yourself free from mind games, old traumas and negative patterns, as well as helping you heal the wounds behind your energy leaks, so you make space for turning knowledge into deeper wisdom. 

So you can reclaim your freedom, true personal power and lead the world with your inner wisdom and true desires – like the empowering influencer you are.  

Book your Quantum Leap here!
Quantum Leap – get clarity on your desires and go for it! 
CLARITY
What is your true desire? 

Desires are individual and acts as our inner guidance to create passion and meaning in our life. But if our desires are too fluffy or faint, we get lost and overwhelmed by a "how to get there"?

When we desire big but play small, we devalue our true self and it often manifests as drama, stagnation or feeling like a victim. We doubt our path and our contribution to the world.

The first step in creating the life of our dreams, is to get clarity around our deepest desires, and leave the heaviness and confusion behind.

Clarity provides focus and strengthens our vision, which helps us manage the void of "no longer and not yet", which is an unavoidable part of personal growth and power.
RELEASE
What is blocking your aligned actions? 

In order to change your reality, you have to act differently than you used to. Otherwise you create more of what you already have manifested in your life.

Often we get a feeling of wanting to achieve our dreams, and at the same time we don't act in alignment with our true self or essens. We get scared, protect ourselves and play small, which blocks our personal growth and holds us back.

When you release toxic emotions, self sabotage patterns and energy leaks that occur subconsciously and energetically, you regain your freedom and creativity. And it helps you to focus on the journey and the ressources and gains you have already achieved.

In order to manifest new things, you have to release what is blocking the alignment and flow, so you can thrive and live your full potential.
NEXT STEP
What is your next true step? 

We are here to play big. To contribute with our inner passion and stand strong in our personal power. But it can be overwhelming and hurtful to have big dreams, and that often keeps us from taking action on what we really desire.

When we break the vision down to small specific steps, we take care of our energy and self worth at the same time. It gives us an overview and we regain the feeling of being able to conquer the world, one step at a time.

We act with grace, patience and gratitude, which gives us the ability to enjoy the life we have already created. At the same time we strive for more. We are able to embody our wisdom as long as we take new big meaningful steps.

You get to trust the process, one step at a time, while enjoying the ride.
Helene Myrtue Nielsen
Just finished my first session with Lotte and now sit with the feeling that it was really my very first step towards myself.

I have spoken to other professionals before Lotte, but no one has gotten to the heart of the matter so quickly before.

Lotte made me look at my story from a completely new angle – it was the wildest experience. My body is completely battered in a good way and full of hope for healing.

Thank you very much!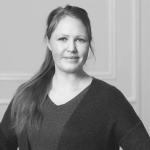 Astrid Biering Fonsbøl
IT Project Manager – The Danish Business Authority

I can feel a renewed energy and that I direct my focus more towards what feels right for me, rather than what will be correct in the eyes of others.

I have taken some huge and important steps in my new life while working with Lotte as a Mentor.

Lotte is an unbelievably great inspirer and skilled mentor!
Personal growth is human nature!
Our true desire is our guideline to live an extraordinary life with passion, meaning and power!
Most of us never learned to lead from our true self and use this as a guidance in life, instead we learn to play small and adapt to the expectations of others. 

But you are here to show the world something different! 

You are here to shine and make an impact with your true self so you can concur and inspire the world to do the same. 

I am here to help you do that! 
Your price: 888 kr.
Book your Quantum Leap here!
Want More?
Combine powerfull 1:1 sessions and Clearings and get the best of both metods.

Book a 3-month course where you get one 1:1 session per month and a personal clearing with associated audio file and save DKK 551.

If you want to combine 1:1 sessions and 1:1 clearings this is the one to choose!

You both get mentoring to set concrete goals, understand the emotions and the underlying patterns and blockages, as well as meaningful tools to act more powerfully and achieve your goals and desires.
At the same time you get an energetic cleaning that helps you release your blockages on all levels.

My recommendation is that we begin with the 1:1 mentoring conversation, for example in week 1 and then you book a clearing 2-3 weeks after. And so on.
Your price: 4.444kr.
Book your Quantum Leap and Clearing here!

If you have already bought a session and want to upgrade, you can use your 1st session as a voucher and pay the difference between 1 and 5 sessions within 48 hours and still save 441 kr. Which means you get another 4 sessions 3.111kr.

Send me an email on hello@lottelova.com and I will send you a special link for payment. It is possible to pay in installments
Want More?
If you want even more High Vibes & High Commitment, this is were to invest!
You have the opportunity to book 5 x 1:1 sessions at a reduced pris.

You save: 441 kr
Your price: 3.999kr.
Book your Quantum Leap here!

If you have already bought a session and want to upgrade, you can use your 1st session as a voucher and pay the difference between 1 and 5 sessions within 48 hours and still save 441 kr. Which means you get another 4 sessions 3.111kr.

Send me an email on hello@lottelova.com and I will send you a special link for payment. It is possible to pay in installments
Ada Duus
Already after the first 1:1 session with Lotte, I felt a positive change occurred, as I hoped. 

Now I am starting a new and exciting job – after 3 years of stress sick leave – which would not have been possible without this mentorship with Lotte. 

I love everything about working with Lotte and I can only recommend starting a co-creation with Lotte – you won't regret it, because you get more value for money than you expect, it has given me back tenfold.

IT Project Manager – The Danish Business Authority

Any questions?
I would love to mentor and co-create with you!
You are very welcome to contact me for a non-binding conversation and see if we are a match!

Or write to me here, if you would like to buy a product, and I will write back to you with the practical information.

Looking forward to hearing from you.

Also feel free to call +45 27 829 827