ENERGETIC CLEANING OF OLD SELF-SABOTAGE PATTERNS
Elevation Clearings!
An empowering 1:1 clearing for women who are ready to clean their vibe and step into the next level of abundance and flow!

For those of you who are ready to let go of the old patterns of action that cause you to find yourself in the same situations over and over again.

(And which, in the end, makes you lose faith in you being able to accomplish what you set out to do!) 

Most of us are familiar with having good intentions. We make pacts with ourselves and others to do something good for ourselves in everyday life. But we soon realize that it's not quite that easy when we have to put these actions into practice. 

It is completely normal. 

But not particularly nice or demanding for the life we ​​want to create; with the energy to both be a woman, a mother and to master a passionate job. 

And here, clearings are absolutely brilliant, because we get to clear out old self-sabotage patterns on a deeper level!

Yes, I am ready for an Elevation Clearing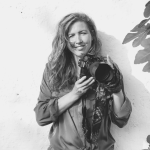 Marie Fogh Bøgh
Essence and branding photographer

Lotte has the uncanny ability to get straight to the core of my challenges straight away. The way she sees and reflects me is so deep, and always from my highest potential. She is just razor sharp, loving and spot on – every time!

She is the most effective sparring partner I have ever had, and I recommend her to anyone who wants to create a good life.

I wanted a clearing on flow in my finances.

After all, I went from abundance stagnation to abundance thrive. With sales for over 75,000 ex VAT made in one week – right after Lotte's clearing!
What´s a Clearing?
Most of us know by now that everything is energy, which means that the life you have right now is a combination of the emotions you feel, the thoughts you think, the words you speak and the actions you take.

So when we have to change something in our lives, we have to change the energy we project out into the world, and thereby optimize the result we want to achieve. 

A clearing is an energetic cleaning of the self-sabotage patterns that stand in the way of you being able to act freely and comply with the agreements you make with yourself. Then you can achieve what you want and long for in your life. 

It's a bit like clearing out an old drawer in your wardrobe or in a basement. They are full of things we no longer use or are happy with. Instead you create room for all the beautiful things you love to surround yourself with. 

This way, it becomes much easier for you to act, feel and think in a way that nourishes you, rather than drains you.
Issues for clearing?
You can actually clear everything you can feel standing in your way, or the situations where you are looping over and over again. The places in your life where you try to make progress but end up with the same result as when you started. 

We all carry traumas with us that originate from our family lines, i.e. our parents and their parents, etc. But they can also originate from previous lives, where we have wounds that have not been healed and therefore still "lives within us". 

This means that you can live your life based on old traumas, wounds and experiences that you are not aware of, but which in your body, thoughts and feelings help to define your ways of acting. Or in other words, helps to define what you think is possible for you to do and create, even if you don't know where it's coming from or are aware of it with your consciousness.

Here are some examples of what I often clear:
Abundance
Cash flow
Passion
Relationships
Bankruptcies in business
Old family patterns
Health
Residence
Dignity
Power relations
Love and heartaches
Self Worth
Passion/work
But only you know best where you need help to break the code to create the life you long for.
What do I gain from being Cleared?
When we are controlled by our self-sabotage patterns, we are not in control of the things we say, feel or do. This is often the reason why we don't act upon what makes sense for us in the long run. 

The more we clean up these self-sabotage patterns, the better we become at making good and meaningful choices that benefit ourselves both in the short and long run. We get to act, feel and think as the free human beings we are meant to be. 

Here are some examples of before and after an Elevation Clearing:

Before:
You are looping in the same patterns over and over, even though it does you no good
You are discouraged because you have lost faith in yourself
You feel vulnerable because you can't keep the promises you have made for yourself
You overthink everything
After:
You make conscious and mature decisions that benefits you now and in the long run
You regain control of your life
You keep the promises you made to yourself
Instead of placing yourself in the same dilemmas over and over again, an Elevation Clearing helps you take back control of your actions, so that you instead can decide for yourself, when and why you choose to have an extra piece of cake, spend money or whatever else you need to get help to take back control of your life.

Yes, I am ready for an Elevation Clearing
Astrid Biering Fonsbøl
I wanted to be cleared on finding my passion.

I felt that everything Lotte told resonated with how I was feeling and became aware that I had to take some serious steps to get out of what is not in line with my passion.

I can feel a renewed energy and that I direct my focus more towards what feels right for me, rather than what will be correct in the eyes of others.

It worked really well with a voice message!
Sofie Skriver Bæk
I was a little skeptical about whether what came out wasn't just something that could suit everyone.

But after the clearing, I can feel that a new positive direction has now opened up in my relationships.

Specifically, I feel more open, spacious, loving and free.

I am really impressed!
How does Clearing work?
Because a clearing is an energetic clean up, we don't have to be together when I clear you. 

Therefore, you can just choose a date for your clearing; send me an email with the issue you want to have cleared and then I'll send you an audio file with the things I've cleared with you. 

The audio file is different lengths, and I will often give you some good advice on things you can do to get the best possible outcome of the clearing afterwards. In addition to that, I will also make recommendations for essential oils that can support you in the process. 

After a clearing, it is important that you drink a lot of water to give your body the most optimal conditions to cleanse and release the old energies. It is different how my customers react afterwards; some get tired and discouraged because the energies have been released and therefore need to get up and out. But it may also be that you get more energy, it is completely individual.
Who is a clearing for?
Clearing is perfect for you who are ready to let go of old patterns once and for all, so that you get better conditions for acting in accordance with your wishes and dreams.

For those of you who are done with standing in the same draining situations over and over again and who know that you can't necessarily act your way out of it or think of a solution, but know that you have to redeem it on a deeper level.

 

Those of you who are used to working with yourself and recognizes that it requires help to release old traumas and self-sabotage patterns (otherwise you would already have done it yourself)

 

For those of you who know that everything is energy and therefore are aware that it is smarter to solve your challenges on a deeper level, as part of getting a more meaningful everyday life.

Yes, I am ready for an Elevation Clearing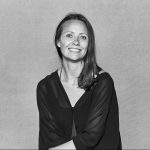 Sidsel Christel Bach
I wanted a clearing on dignity to receive.

Specifically, I have gained 6 new customers in my company and have been contacted in relation to having to facilitate 4 different consultancy tasks.

I have also experienced a huge positive shift in my family's energy. Communication has shifted from miscommunication to a focus on passion, dreams, togetherness and joy.

It was a cool experience!

Are you ready for an Elevation Clearing?
This is what you get when you book the clearing.
Clearing on the desired theme

Audio file send to your email that can be activated again and again. 

Suggestions for essential oils
777 kr
Yes, I am ready for an Elevation Clearing
Julie Börger
It was a very moving and redemptive experience, to get a clearing of abundance and money.

Lotte put into words many things and dynamics that have influenced me since childhood.

There were really many layers in the clearing, and it was both the karmic and things from this life that I was given a lot of words and explanations for. I felt so seen and understood.

The biggest thing I got out of the clearing is that I know exactly what I have to do now to move forward with my goals. I feel a motivation and a shift within me and I already feel a whole new level of commitment to my dream. I am ready to do whatever it takes to make it work.

It was a magical experience, and Lotte's way of conveying the messages from the clearing is so heartwarming, loving and supportive.

Thank you very much!
Q&A
A clearing works whether you believe it or not.

But as with anything else, you need to back up a clearing with meaningful action. 

If, for example, you would like to lose a few kilos on your hips, a clearing can help you release the underlying feelings and patterns that make you, for example, comfort eat or stress eat. But if you continue to act as before you got the clearing, then you will only recreate your problem and your benefit from a clearing will probably not feel valuable to you.

Can a Clearing stand alone? 

Yes, it can, but sometimes a problem requires several clearings. I will know when I am done with the specific clearing and I will tell you if you could benefit with more than that one clearing.

A clearing will always get you closer to your goals because you are clean and have released old patterns. After the clearing, I will send you a message in which I briefly describe what I have cleared and what you can benefit from being aware of, or which actions can support you, to get the best out of the clearing.

It is an energetic and very wordless process where I release things that you may not even realize are standing in your way. If you would like to work with your patterns in a more mental way and would like to understand why you do what you do, and get more instructions for action and emotional release, then I would recommend you to look at my online courses.

How does Clearing take place?

The process already starts when you book your Clearing. When you have ordered your Clearing, you send me an email with the theme you would like to work with, either as a theme or with a brief description of the problem you would like to solve or what you would like to achieve. I want it no later than 24 hours before. After I have done your clearing, I will send you an audio file with the information that I have to pass on to you, and I will often also give you some suggestions for helpful actions that you can use to move forward with your end goal of the clearing. I will often also make suggestions for essential oils that can support you in the process, but it is not required that you use them.

When does a clearing take place? 

You have booked a day for the clearing, and I will clear you during that day, when I have finished I will send you all the relevant information.

What can I expect afterwards? 

It is very different how we react to being cleared and it can change from time to time, but it is always important that you drink plenty of water so that your body has the best conditions to release the old energies.

Yes, I am ready for an Elevation Clearing Yes! I´m up for a Deluxe Clearing