Your gateway to empowerment!
The most important thing we can do for ourselves, is to take personal leadership for the life we ​​want to create!

Because when we take leadership and responsibility for what we want in life, we get a sense of freedom and of being able to take care of ourselves and our own happiness.

In other words  – we strengthen our self-esteem!

That's why the oils are so brilliant!

They support us in taking responsibility for strengthening our self-esteem in a meaningful way, without you having to ask someone else for advice.

When we are challenged, either mentally, emotionally or physically, we can always find an oil that can support us in finding answers, to release the discomfort and to restore stability and balance.

Because there is an oil for everything!

Therefore, it was also a "No-Brainer" for me to commit to the oils, and now they are actually such a natural part of my everyday life, that they always are the first thing I pack, when I go on holiday or away for the weekend.

I can't imagine a life without them!
What is essential oils? 
Aromatherapy has roots far back in history and it has been known for many generations that we can draw support and healing from nature.

Essential oils are the essence of plants, e.g. herbs, fruits, trees or flowers.

The oils all vibrate at a high frequency, and we can use them to create balance and raise our own frequency. In short, with the help of the oils, we can get the cells back to homeostasis, which is really just a fancy word for internal balance.

And inner balance will always create outer balance.
It can be done that easily.

All doTERRA products are pure and plant-based. They contain no synthetic perfume or chemicals and are undiluted. Therefore, the oils can be used therapeutically and act in many ways as a springboard for transformation.

If you want a free copy of the e-book "Life Essentials" you can email me hello@lottelova.com and I will personally send it to you.

The book consists of descriptions of the DoTERRA oils, so you can get an insight into what they can do to support you and your family in everyday life.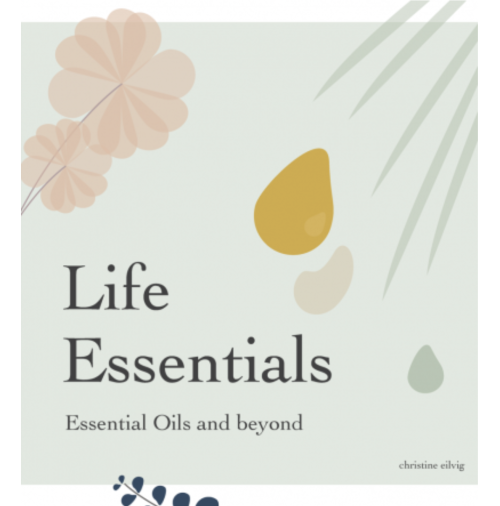 Get the e-book: "Life Essentials" here

It is written by Christine Eilvig, who is the oil baroness in the team I am part of. You will therefore also get access to her network "Team Lavt Gærde" when you buy the oils through me.
I am proud to be part of several value-creating communities where we support and help each other to create the life we ​​dream of.
You will also benefit from this when you become a customer of mine!
As a customer of mine, you decide for yourself which oils you want and how often!

There can be many reasons for using the essential oils.

You can use them to support you physically, emotionally and spiritually.

Physically, the oils can help by strengthening our immune system, relieving headaches and migraines, physical pain after training or injuries, healing wounds and bruises and much more.

Emotionally, they have been a huge game changer for me personally. I am a "feeling people", which means that I have lived most of my life controlled by my emotions. But that has changed since I started using the oils to transform my anger, sadness and irritation into passion and power. It's not just me who enjoys the oils in our family, my husband also uses them several times a day. And we also use the oils actively on our children to create more calm, focus and balance, when they have to go out into life and learn something new.

Spiritually, I use them very consciously to connect with my essence. I use them to support me in getting guidance for my next conscious and meaningful step, both in my business, in real life and in my family life.

Personally, I use the oils in their purest form either in my diffusers, directly on the skin or by smelling them from the bottle. Some must also be consumed.

But Doterra offers a very wide and large assortment within personal care, cleaning products, vitamins, hair and skin care, accessories, digestion, diffusers and much more. Their product portfolio is expanding all the time.

I myself use something from all categories with great pleasure, and I love that I can use clean, natural and environmentally friendly products for everything that both me and my family need.

Either way, you are never obligated to do anything other than buy what you want.
Here is what you ALWAYS get when you start your oil journey in collaboration with me:
25% on DoTerra oils and products
Monthly discounts on Doterra oils and products
Access to "Lovas Community" – an online Facebook community where I support and help your personal and spiritual development
Access to a closed Facebook Doterra Community with a huge library of ideas and inspiration to solve almost every single challenge you can come across, physically, mentally and emotionally.
Access to a supportive entrepreneurial community, education in the oils and inspiration for how to use your oils either in your own life
If you want to make Doterra a part of your business, you will also get me as a business mentor in your business.
I would like to book an appointment with Lotte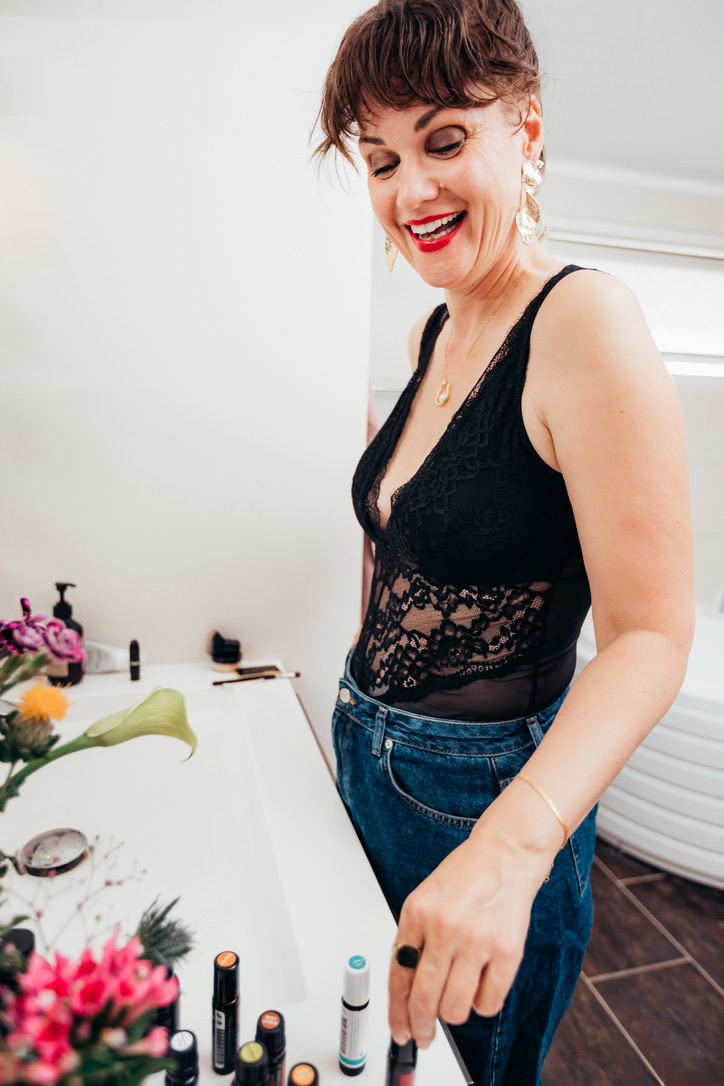 The benefits of being a customer
You can choose between three different ways to buy your oils and you can continuously change it if you want, as you become more and more familiar with the oils and their effect.

1 – Customer without commitment, but with great benefits

You choose how often you want to buy oils and how many, but you always get 25% on all the oils you buy.

2 – Small commitment – more benefits

The small subscription is for you who buy the oils regularly and who use them in many different ways in your everyday life. With this subscription, you commit to buying for approximately DKK 350 per month. With this subscription, you earn points for the full amount you buy, which you can use to buy even more products. The percentage of what you earn starts at 10% and increases to 30% as you remain a customer.

Those who join my team and buy the oils through me get everything described above, as a customer plus this:
A monthly common Elevation Clearing, where I clear on a common theme for the whole team

3 – The DeLux subscription – for you who want it all!

Delux subscription is for you who can see the benefits of all the things you get from being a leader and who would like to start selling the oils to others. With this subscription, you also earn points for the full amount you purchase. You can use these points to buy even more products in the coming month. The percentage of what you earn starts at 10% and continuously increases to 30%.

You commit to buying oils for approx. DKK 1,100 per month.

You always get a free oil every month.
Option to get 1:1 Business mentoring from me
A monthly common Elevation Clearing, where I clear on a common theme for the whole team

Access to a value-creating and high-vibe community where there are weekly MasterCalls on relevant topics. There is always a focus on how you strengthen your self-esteem, your personal and spiritual development, as a foundation for strengthening your business. But of course there is also plenty of opportunity to get support to strengthen your oil business, presentation of new products and strategies. In other words, you become part of a very resourceful network, with the same passion as you.
BECOME THE NEXT STAR LEADER ON MY OIL TEAM.
And get me as your personal business mentor! 
If you have a dream of making essential oils part of your income , either full- or in part time, then you have the opportunity right now to have me as a business mentor.

It is not a requirement that you know about the oils in advance, for me the most important thing is, that you are dedicated and passionate about creating a meaningful and passionate business.

Feel free to contact me for a non-binding conversation.

Yes Please - That sounds awesome!
This is how you buy the oils and become part of the community
Here is a guide on how to become  a customer of mine: (Remember to subscribe and order on a computer)

If you can't wait to order your personal selection of oils you just jump directly to my Doterra web shop via the link below and your purchase will be automatically registered with me.

There is a fee of €25 which gives you a membership and 25% off all your purchases the next year. It also gives you access to all the benefits I have described above, at the same time as you become part of my network

Buy the oils directly by clicking here

If you would like my help to get started with the oils, please feel free to contact me.

For example, I help you to clarify which oils suit you and your family life best.

I can help you place your first order and tell you more about the various advantages you get from being a customer with me.

I will look forward to helping you further.

I would like to book an appointment with Lotte
Purity, Quality and empowerment!
Doterra is much more than essential oils…
Watch the video on how you both support yourself by buying quality products, while at the same time helping poor farmers around the world to create their own sustainable agriculture.